The Airport Connector is a planned 4-lane divided, two (2) mile long highway that is to provide a direct link between the Owen Roberts Airport and the Esterley Tibbetts Highway.
Section 1 of the ACR which extends from the Esterley Tibbetts Highway to Alie B Drive is now just a few weeks away from completion. Section 1 costs approximately $10.2M.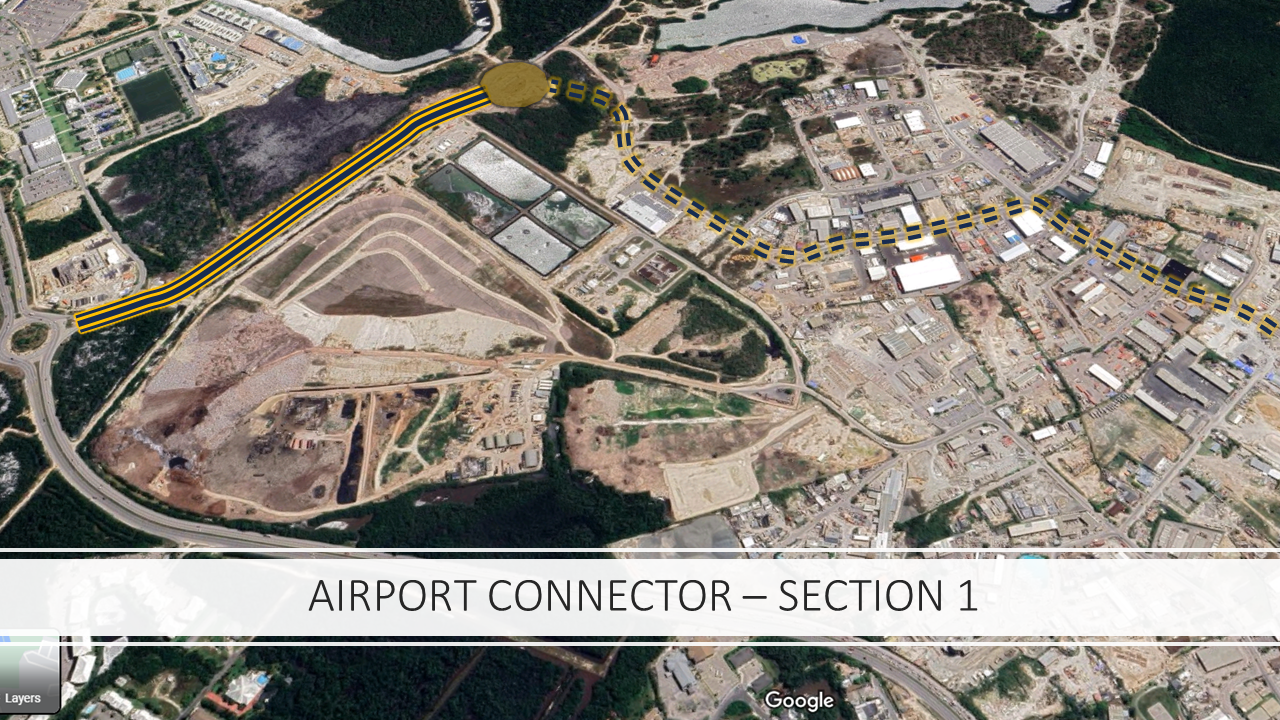 By the end of December 2023 motorists will we able to access North Sound Road and the Esterley Tibbetts Highway using Section 1 of the ACR, Alie B Drive, Lincoln Dr and Sparky Drive as illustrated below:
Section 3 of the ACR will be completed in 2024 providing additional alternative access adjacent to the George Town Yacht Club.
The NRA is also actively working on providing a link road from Lincoln Drive to Seymour Road that will serve to relieve the congestion currently experienced at the intersection of Seymour Road and North Sound Road by Canon Place.